Privacy Policy and Cookies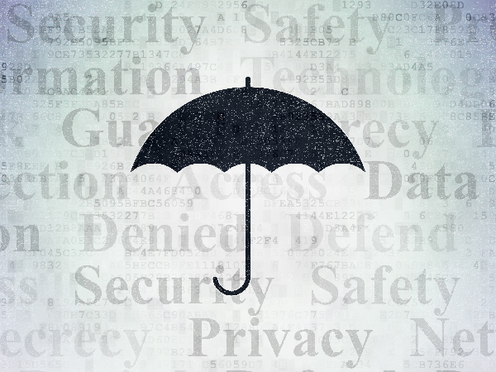 National Religious Vocation Conference
Privacy Statement and Cookies Policy
Last update: October 15, 2020
This Privacy Policy describes our policies and procedures on the collection, use and disclosure of your information when you use the National Religious Vocation Conference website and tells you about your privacy rights and how the law protects you.
We use your Personal data to provide and improve the National Religious Vocation Conference website. By using the National Religious Vocation Conference website, you agree to the collection and use of information in accordance with this Privacy Policy.

NRVC is committed to protecting your privacy. The Privacy Statement and Cookies Policy outlined below provides you with information concerning our practices and procedures related to how we collect data and manage and protect your personal information.
How do we collect personal information?
We collect information directly from you. Personal information is collected using various means and methods. You will be asked to provide information when donating, becoming a member, purchasing resources, signing up for a workshop, and/or requesting information or updates through our website, e-mail, direct mail, or telephone communications. We do not collect any personal information about you via our website unless you specifically choose to provide the information.
We may supplement the information you provide us with data that is available to the public. Additional data may be gathered so that we can better understand your needs and serve you better. For example we gather additional data on members, such as their religious institute's social media contacts and main (governance) address, and special feast days.
We use authentication cookies for the purpose of maintaining continuity during a user session and are used only for the duration of the session. No personal data is being gathered nor will these authentication cookies track any other Internet activity.
What information do we collect?
Personal information collected may include, but is not limited to, your name, postal address, zip code, email address, telephone number, credit card number, and expiration date. We ask for information that is related specifically to your needs as a donor, member, subscriber, site visitor, or buyer of resources.
If you use a credit card to sign up for membership or subscriptions, purchase resources, or donate to NRVC, credit card details are processed securely, using SSL standard encryption to our payment processing partners as part of the payment process. We follow all payment card industry security standards and do not store any details on our website or databases.
In some cases we request and collect additional sensitive or personal data but only if there is a clear reason for doing so, such as if the information is needed to ensure that we provide appropriate facilities or support to enable you to participate in one of our events. NRVC retains no permanent record of this sensitive and personal data.
Usage data
Usage Data is collected automatically when using the National Religious Vocation Conference website.
Usage Data may include information such as your Device's Internet Protocol address (e.g. IP address), browser type, browser version, the pages of our Service that you visit, the time and date of your visit, the time spent on those pages, unique device identifiers and other diagnostic data.
When you access the National Religious Vocation Conference website by or through a mobile device, We may collect certain information automatically, including, but not limited to, the type of mobile device you use, your mobile device unique ID, the IP address of your mobile device, your mobile operating system, the type of mobile Internet browser you use, unique device identifiers and other diagnostic data.
We may also collect information that your browser sends whenever you visit our Service or when you access the National Religious Vocation Conference website by or through a mobile device.
How do we use your information?
We use the information you provide in a number of ways including:
Provide you with information, products, or services which you have requested from us as well as those we may feel may be of interest to you as it relates to vocation ministry.
Provide you with information about the work being done in the field of vocation ministry.
Process donations and fees.
For administrative purposes, such as contacting you in regard to an upcoming event, respond to a query, or notify you of NRVC policy or administrative changes.
To invite you to participate in surveys or research.
To analyze and improve the content and operation of our website and organization.
Like most websites, NRVC uses Google Analytics (GA) to track user interaction. We use this data to gather data which will help us improve user experience and our website. Google Analytics does not grant us access to any information which personally identifies you.
Age Requirements
You must be at least 13 years old or the minimum legal age in your country to use the National Religious Vocation Conference website.
Children's Privacy
Our Service does not address anyone under the age of 13. We do not knowingly collect personally identifiable information from anyone under the age of 13. If you are a parent or guardian and you are aware that your child has provided us with Personal Data, please contact us. If We become aware that We have collected Personal Data from anyone under the age of 13 without verification of parental consent, We take steps to remove that information from our servers.
We also may limit how We collect, use, and store some of the information of users between 13 and 18 years old. In some cases, this means We will be unable to provide certain functionality of the National Religious Vocation Conference website to these users.
If We need to rely on consent as a legal basis for processing your information and your country requires consent from a parent, We may require your parent's consent before We collect and use that information.
If you are under 18, you represent that you have your parent or guardian's permission to use the National Religious Vocation Conference website. Please have them read this Agreement with you.
If you are a parent or legal guardian of a user under the age of 18, by allowing your child to use the National Religious Vocation Conference website, you are subject to the terms of this Agreement and responsible for your child's activity on the National Religious Vocation Conference website.
Teacher Consent in Lieu of a Parent
With regard to school-based activities, teachers and school administrators act instead of parents to provide consent for the collection of personal information from children. Therefore, when registering with the Site, a teacher's email address may be used in lieu of a parent's. Schools should always notify parents about these activities. For more information on parental rights with respect to a child's educational record under the Family Educational Rights and Privacy Act (FERPA), please visit the FERPA site (http://www.ed.gov/policy/gen/guid/fpco/ferpa/index.html).
Am I required to provide certain information?
The information we request of members/subscribers is for the purpose of providing the best benefits and services possible.
Members/Subscribers: Failure to provide an email address or postal address simply means that some benefits may not be realized. We respect your right not to provide certain information.
Donors: Donors have the right to make donations anonymously. Failure to provide a postal or email address merely means we cannot thank you or keep you aware of our ongoing work.
Do we share your information?
The National Religious Vocation Conference website does not sell information on its donors or members. Additionally, NRVC does not collect any personal information of those visiting the NRVC website which is then sold.
We disclose information only as agreed upon. For example general member contact information is disclosed to other members on the password protected portion of the website. Members also have the choice to opt out of having their information shared with member-area coordinators or collaborators.
We do contract with other companies to provide services on our behalf, such as publishing, printing, and mailing VISION Vocation Guide and HORIZON journal, VocationNetwork.org, and NRVC.net. We use third-party platforms for our email broadcasts and event registration. We will only provide those companies the information they need to deliver the required/contracted services and these companies are prohibited from using that information for any other purpose. In addition, we select providers who value your privacy and adhere to the strictest standards in terms of data protection. If you have any questions regarding any of these companies please contact: Compliance Officer at compliance@nrvc.net.
How can I change my information or sharing preferences?
We will do our best to maintain accurate and up-to-date information and take all reasonable steps to correct or erase inaccurate information.
Your information can be retrieved, changed, or purged at any time by contacting us at:
NRVC
5416 South Cornell Avenue
Chicago, IL 60615-5664
Phone: 773-595-4034
Email: compliance@nrvc.net
Active members or subscribers may update personal information on the website via their My Account page. You may request that we do not contact you, which we will honor to the extent we can in accordance with the terms of our commitment to you (e.g., to provide specific goods and services).
How long do you retain my information?
We store your information as long as needed to provide the services requested. We retain membership, subscription, and buyer history for ease in the renewal and reorder process.
At any point any person or institute in our database may request that their name be removed from our database or marked as do not solicit by calling 773-595-4034 or email compliance@nrvc.net.
How does NRVC protect my information?
While no website can guarantee security, we maintain appropriate physical, electronic, and procedural safeguards to protect your information collected via the website. Our databases are secure sites and are protected by various physical, technical, and procedural measures. We restrict access to your information by unauthorized persons. If you would like more information regarding the protocols used please contact: compliance@nrvc.net.
NRVC provides links to other websites and webpages for your convenience. As much as we will ensure that the links lead to legitimate and secure sites, we cannot be responsible for their security practices. We encourage members to look for websites that have privacy policies, provide notice of cookies being used, and websites whose url addresses contain an s in the https portion of the address.
How does NRVC protect my credit card information?
NRVC does not store any credit card information either in electronic or paper form. NRVC retains a third-party service, Authorize.net, which is a reputable service that meets both payment card industry security standards and the EU General Data Protection Requirements. Furthermore, NRVC employs Trustwave to monitor the website and transactions for any signs of fraud.
What are my emailing options?
NRVC uses a broadcast email service to keep in contact with its members and donors. An individual may unsubscribe from emails at any time by selecting the opt-out option at the bottom of the email or by contacting our office at 773-595-4034. Once an individual opts out, the email address is marked do not contact in our database and cannot be reentered into the broadcast email system without the user's direct authorization to the broadcast emailer.
Our email broadcast system employs analytics so that we can track what articles our readers find most interesting or helpful. We also collect data to determine if the broadcasts are being received or opened so that we can better assess if email broadcasts are being blocked. The data collected is directly related to our ability to improve our services to you.
Your rights
You always have the right to make a complaint or raise a concern as to how we process your data.
You have the right to request information on our process for collecting and storing data.
You have the right to receive a copy of the personal information relating to you that we keep on file.
You have the right "to be forgotten" and have your data erased from our database.
You will be notified of any breach to your data within 72 hours.
Use of the National Religious Vocation Conference website
We must not have previously disabled your account for violation of law or any of our policies. We also retain information from accounts disabled for terms violations for at least a year to prevent repeat abuse or other term violations.
Tracking Technologies and Cookies
We use Cookies and similar tracking technologies to track the activity on our Service and store certain information. Tracking technologies used are beacons, tags, and scripts to collect and track information and to improve and analyze our Service.
You can instruct your browser to refuse all Cookies or to indicate when a Cookie is being sent. However, if you do not accept Cookies, you may not be able to use some parts of our Service.
Cookies can be "Persistent" or "Session" Cookies. Persistent Cookies remain on your personal computer or mobile device when you go offline, while Session Cookies are deleted as soon as you close your web browser.
We use both session and persistent Cookies for the purposes set out below:
Necessary / Essential Cookies

Type: Session Cookies
Administered by: us
Purpose: These Cookies are essential to provide you with services available through the Website and to enable you to use some of its features. They help to authenticate users and prevent fraudulent use of user accounts. Without these Cookies, the services that you have asked for cannot be provided, and We only use these Cookies to provide you with those services.

Cookies Policy / Notice Acceptance Cookies

Type: Persistent Cookies
Administered by: us
Purpose: These Cookies identify if users have accepted the use of cookies on the Website.

Functionality Cookies

Type: Persistent Cookies
Administered by: us
Purpose: These Cookies allow us to remember choices you make when you use the Website, such as remembering your login details or language preference. The purpose of these Cookies is to provide you with a more personal experience and to avoid you having to re-enter your preferences every time you use the Website.

Tracking and Performance Cookies

Type: Persistent Cookies
Administered by: Third-Parties
Purpose: These Cookies are used to track information about traffic to the Website and how users use the Website. The information gathered via these Cookies may directly or indirectly identify you as an individual visitor. This is because the information collected is typically linked to a pseudonymous identifier associated with the device you use to access the Website. We may also use these Cookies to test new advertisements, pages, features or new functionality of the Website to see how our users react to them.
Changes to our privacy policy
Our privacy policy may change from time to time and changes will be posted on this page. The most recent version of the policy is reflected by the version date located at the bottom of this policy.
If you have any questions about this policy or would like to learn more about how we protect privacy please contact us at compliance@nrvc.net.
Thank you for your trust in NRVC
Your privacy is very important to us, and we want to make sure your experience with us is a positive one. We want to keep you informed about our vital work and the interests we share, but we don't want to do that at the expense of your privacy or trust in us. If you have any concerns, please call 773-595-4034 or email our compliance officer at compliance@nrvc.net.
---
Cookies policy
Our server tracks anonymous information, such as IP addresses, from our website visitors. In addition, we use services hosted by third parties, such as Google Analytics, to provide you with a better experience, diagnose technical problems, analyze trends, and improve our website. These tools collect information anonymously using first-party cookies, tracking visitor browsing actions and patterns, and reporting website trends without identifying individual visitors. This information is used for internal processes to measure web traffic and to improve the content of our web pages. No personally identifiable information is collected or used in this process.
Cookies contain information that is transferred to your computer's hard drive. These cookies are used to store information, such as the time that the visit occurred, whether the visitor has been to the site before, and what site referred the visitor to the webpage.
You can opt out of Google Analytics without affecting how you visit our site. For more information about how to do this, please go to Google's opt-out information page. You just need to install the extension and it'll do the job automatically.
In addition, we may use third-party vendor remarketing tracking cookies, including the Google Adwords tracking cookie, to advertise on third-party websites. Consequently, after leaving our website you may see NRVC or VISION advertisements on other websites, such as the Google search results page or websites using the Google Display Network. As always we respect your privacy and are not collecting any identifiable information through the use of Google's or any other third-party remarketing system.
Any data collected will be used in accordance with our own privacy policy and Google's privacy policy. For information on Google ads cookies and how you can disable them visit the Google Privacy and Terms webpage.